Telecom Solutions With Cyber Security and Clean Code Technology
BlueWARRIOR provides unique solutions, technology, and services capability that help operators, from the largest datacenters to the most remote off-grid mountaintop, keep their networks secure and with zero packet loss. Our products and services are used by telecom, wireless and cable broadband service providers to ensure uninterrupted service and five 9's Reliability in the operation. BlueWARRIOR products can be found in data-centers, central offices, cell towers, outside plant fiber optics and customer premise facilities for mobile internet and cloud computing applications.
While our products continuously adapt to evolving service-provider needs, our professional services team relies on decades of experience and proven systems engineering and installation best practices to safely deliver results that exceed our customers' expectations. We also offer a turnkey platform of comprehensive telecom services ranging from network design and planning, detail engineering, furnishing and installing, all the way to field service, parts and repair – enabling speed to market globally. Our training offerings help you become subject matter experts in the planning, design, implementation, and optimization of our products through hands-on labs in our facilities or on-site courses customized to your specific requirements. BlueWARRIOR – rocks!
Our professional services team relies on decades of experience and proven systems engineering and installation best practices to safely deliver results that exceed our customers' expectations.
Project
Rural Telecommunications
Location
Rural Areas, USA
Key Components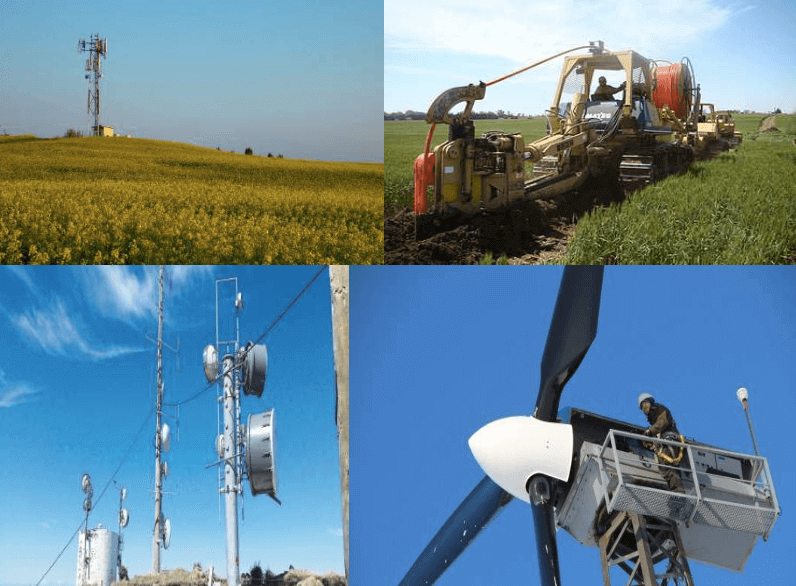 America's Rural Telecommunications Providers are working to help secure Industrial & Agricultural facilities in rural America, including pipelines, power substations, crop storage, warehouses & distribution require protection.
BlueWARRIOR with the RTS offers the new Q-Guard – a Lidar based Perimeter Control System. Designed for effective perimeter control with no false positives.
BlueWARRIOR & the RTA aids industry with critical infrastructure requirements.
Working with the RTA, we help secure Power Utility Substations, pipelines, and storage facilities.
Q-Guard detects intruders at the perimeter – before entry – allowing more time for security to act and respond. The BlueWARRIOR – RTA Solution works!
Supports IEC 61850, IEEE1613, & EN50155
Layer 3 Ethernet Switch & Router with 4 x 10GbE Ports
Fanless, Convection Cooled
Supports Data Configuration Backup Unit
Layer 3 functionality includes Static Route, RIPv1/v2, and VRRP
Wide Temperature Range: -40 ~ +75C
BlueWARRIOR began working with the RTA in response to increased security requirements for infrastructure and industrial assets. Combining telecommunications services with BlueWARRIOR Analytic Applications is a win-win for everyone.
The deployment of cameras is everywhere, and rural America is no exception. The deployment of BlueWARRIOR's BlackBird SR-2017 Camera Guard allows for the real-time analysis of video cameras and their PTZ capability. One BlackBird System can analyze up to 1500 cameras, make sure they are secure and check the video quality from the camera.
Perimeter protection is very important in unmanned areas. Expensive and critical assets need to be protected 24 x 7. The RTA deployment of Q-Guard protects areas before actual penetration and possible damage to assets.
RTA members deliver the communication links, and BlueWARRIOR provides the advanced analytics to protect and defend infrastructure and assets. From oilfields, gas pipes, grain bins, railroad sidings, or distribution centers – America is protected.
Q-Guard Delivers Perimeter Security – with no false positive BlackBird SR-2017 – Camera Guard and Video Analytics Automation.
Trust the Experts in Telecom Networking
Contact BlueWARRIOR to learn how we can help you develop a customized networking solution.