BlueWARRIOR is a veteran-owned American engineering company, based in Kansas City, Missouri that specializes in the development of industrial, temperature hardened communications equipment, designed for rugged installations. We provide advanced, reliable solutions for industrial SCADA information network's by designing ultra-reliable temperature hardened equipment utilizing advanced Asic and PGA designs.
Values That Guide Us
Our values guide the way we work with our business partners, within our communities and with each other. By remaining focused on these values we have created a vibrant company culture where ideas can blossom, people can thrive and success can flourish.
Integrity
We always act with integrity and show respect.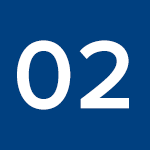 Accountability
We take personal accountability for our actions and results.
Passion
We are passionate about our business, brands, and products.
Humility
Grounded by our humility, we have a strong desire to learn.
Simplicity
We continually simplify and improve processes and activities.
Results
We achieve results and celebrate when we do.
BlueWARRIOR strives to invent things that matter: innovations that build, power, move and help make the world a better place. We make things that very few in the world can, but that everyone needs. This is our source of pride. We build the best communications networks, network products and security control for "Connected Cities" and the "Industrial Internet of Things", also known as the important stuff.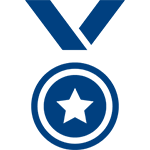 BlueWARRIOR leads the industrial networking industry in redundancy, zero-packet loss, precision clock synchronization, hardened temperature equipment, ultra-low power consumption, and reliability.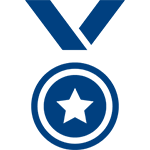 BlueWARRIOR sells the finest communication products, with the smallest carbon footprint – so that the operational costs for the customer are cost effective for the lifetime of the product.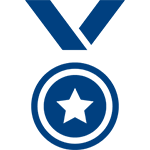 BlueWARRIOR offers the finest analytic products, combining artificial intelligence and super computing power – to provide the best ATMS data for real time data analysis and production.
Learn More About Our Networking Solutions